VIDEOS OF CONFERENCE MESSAGES BELOW!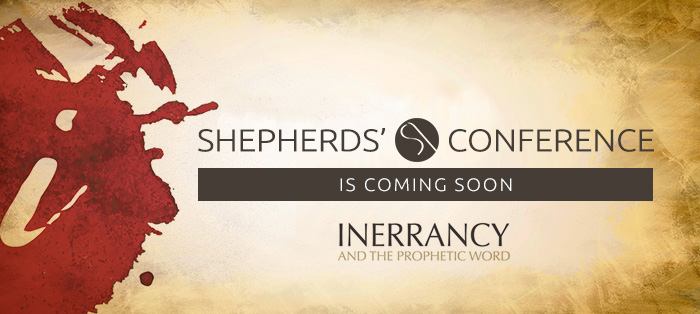 Thursday, February 19, 2015
The 2015 Shepherds' Conference is right around the corner. In less than two weeks, more than 5,000 pastors and church leaders from around the world will gather for the Summit on Inerrancy. God's Word is under assault on all sides—including from within the church. This year's conference is all about affirming and defending the inerrancy, authority, and sufficiency of Scripture.
While the conference is already sold out, you can watch this historic event live online at the conference website. For the conference schedule and more information about inerrancy, visit www.shepherdsconference.org and www.inerrantword.com.
Mark your calendars—you don't want to miss a minute.
GTY Staff
http://www.gty.org/Blog/B150200/shepherds-conference-is-coming-soon